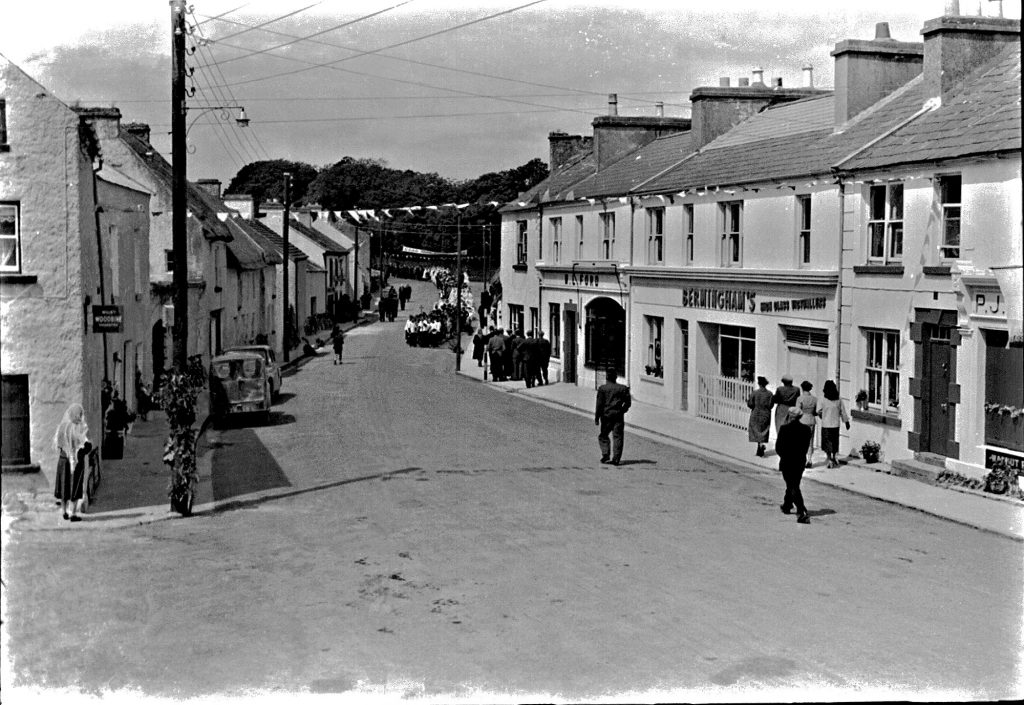 An interview with Michael Brogan and Patricia Brehony-Martyn. This is to mark the opening of Ireland in Focus: Photographing the 1950s. The exhibition seeks to highlight the way in which three photographers, from France and North America, saw and portrayed Ireland of the 1950s, through the places they visited and the people they photographed.
The photographs of Paris-based American anthropologist, Robert Cresswell, who lived for over a year in Kinvara during 1955 and 1956, will also be shown. Cresswell took over four hundred photographs in the Kinvara area, including an exceptional set of Kodakchrome slides. The photographs were taken as part of his fieldwork in a 1950s' rural community in transition. He published his findings in what is now regarded as a seminal anthropological study of rural life, Une Communauté Rurale de l'Irlande. 
The exhibition is being formally opened tomorrow, 21 November 2019, by President Michael Higgins.
All of the Cresswell Photo Archive are available to view on this website. Simply click on the links at the top of the page.
More details of the exhibition are available here: https://www.museum.ie/Decorative-Arts-History/Exhibitions/Future-Exhibitions/Ireland-in-Focus-Photographing-the-1950s